Working hours
Mon - Fri : 09:00 - 18:00
Sat : 09:00 - 18:00
Sun : Closed
Contact us
Telephone :

0 (553) 078 86 17
For international patients :
+90 (541) 354 87 07
Stay in touch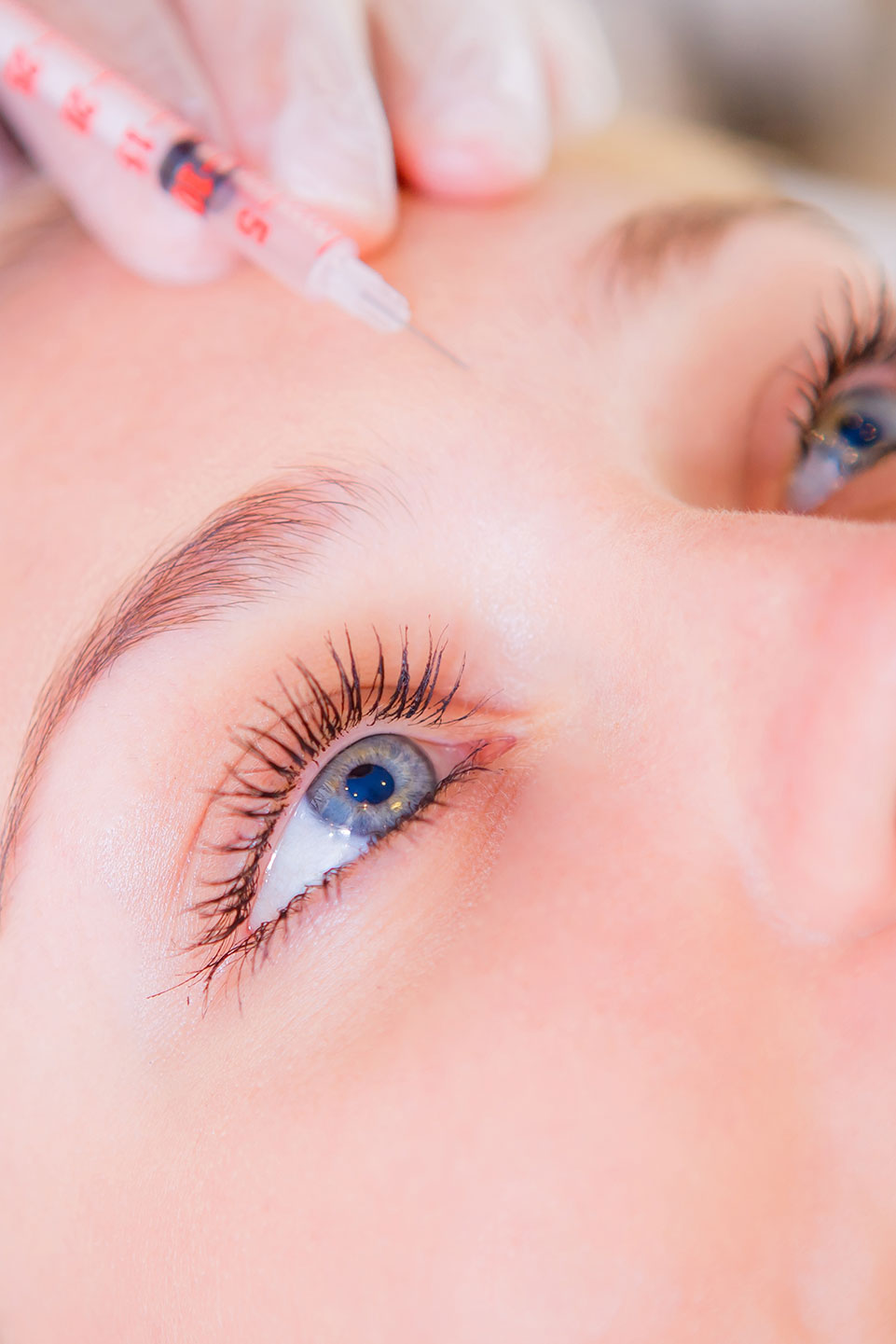 It initiates the desired treatment process by stimulating the skin and subcutaneous tissue with radiofrequency waves with specially designed fractional microneedles. In Golden Needle Radiofrequency Application; When the gold-needle head of the radiofrequency device is contacted with the skin, it creates intermittent micro-channels on the skin with numerous gold-tipped micro-needles, and while the production of collagen and elastin in the dermis is triggered by the radio frequency sent only from the needle tip, potential thermal damage is not caused to the epidermis and superficial skin layers. The aim of this high-tech device is to deliver the highest possible energy directly to the target area on the skin without causing any damage to the top layer of the skin.
What is a golden needle?
It is a system that can penetrate 0.5 mm to 3.5 mm deep into the skin and deliver radiofrequency energy with a head with 25 micro-needles specially designed for the person. It can simultaneously treat target areas in the epidermis (superficial layer of the skin) and dermis (deep layer of the skin) by creating controlled damage to the skin and subcutaneous tissue and stimulating the collagen fibers.
For What Purpose Is Gold Needle Radiofrequency Used?
Pore Tightening
Acne Treatment
Acne Scar Treatment
Face Lift
Skin Rejuvenation
Wrinkle Treatment
Scar Treatment
Stretch Mark Treatment
Over-sweating treatment
Treatment of Sagging in Arms and Legs
Tonal Differences in the Skin
scars
stains
Clarifying the Chin Contour
Jowl Recovery
To whom can the golden needle be applied?
It can be applied to all skin types, men and women, and all age groups.
Is the golden needle a painful application?
Topical anesthetic cream is applied 30 minutes before the treatment. It takes 30-60 minutes depending on the area to be treated. Minimal pain is felt.
How many sessions is the golden needle applied?
It is ideal to apply 3 or 4 sessions with an interval of one month. Mesotherapy and intradermal treatment to be applied immediately after the gold needle procedure increases the effectiveness of the gold needle.
How often should the golden needle be applied?
It is applied at one-month intervals.
What are the side effects of golden needle?
A slight pinkness will occur on the skin for 3-5 hours and there will be a slight edema, which will pass in a short time. Therefore, it is a treatment option that does not restrict the daily life of the patient and can be done easily even in summer.
What should be considered after the golden needle application?
After application, it is recommended to moisturize the skin and protect it from the sun.