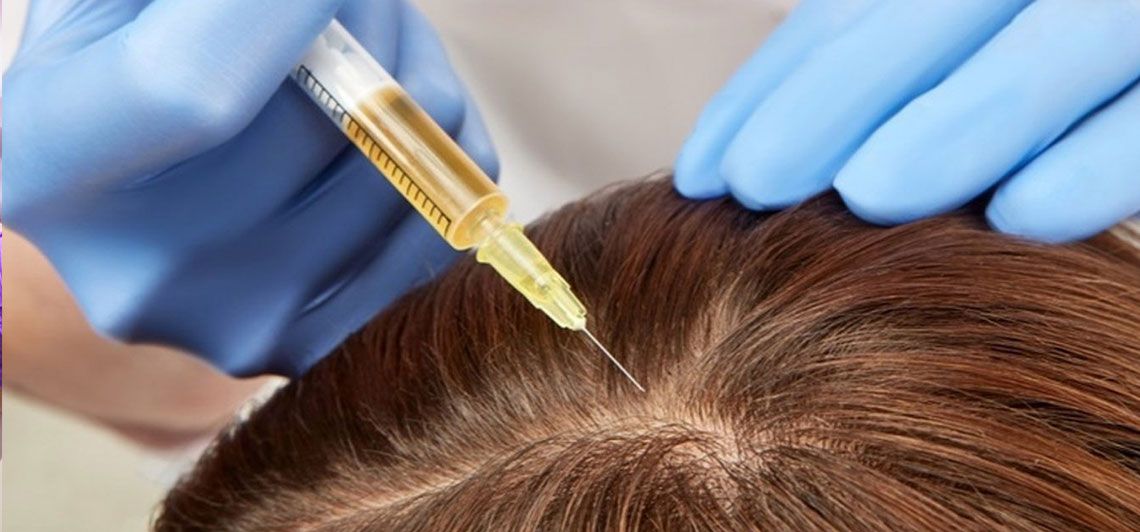 Platelet-rich plasma is a highly concentrated autologous solution created from plasma obtained from a person's own blood.
Platelets are present in a very high concentration in the solution, and it is these living cells which are responsible for the main effect. A large number of growth factors are secreted by platelets. These factors have therapeutic properties for many dermatological diseases and are very valuable.
The Platelet-rich plasma process is used in many areas of cosmetic dermatology. It is used for androgenetic alopecia, alopecia areata, hair loss, thickening of fine hair, acne scars, stretch marks, skin rejuvenation, correction of wrinkles on the face and neck, improvement of skin tone and elasticity, removal of skin spots.
To get the best results from the this treatment, 6 sessions are required. Sessions are spaced 2 to 4 weeks apart. After the first session, the effect is clearly visible.
Platelet-rich plasma process is a new treatment model in aesthetic dermatology. Every day it attracts more and more attention and is also in great demand by patients.
There is no possibility of any allergies or side effects, because the person's own blood is used.