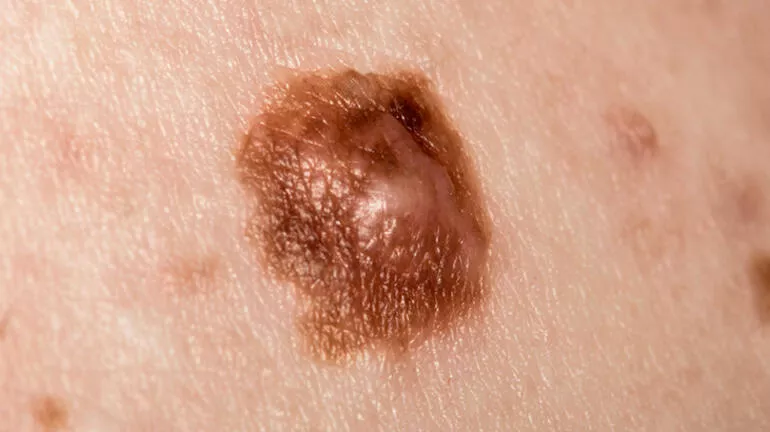 What a medical student in the USA noticed in a match he went to as a supporter recently, saved a person's life. This astonishing story of saving lives draws attention to a very important risk that most of us ignore. exp. Dr. Melda Özekinci warned that moles that appear after the age of 35 are not considered normal.
A staunch Seattle Kraken fan, Nadia Popovici, a medical student at the hockey game she went to support her team, noticed that the officer standing in front of her had a mole on her neck.
WRITE A MESSAGE ON YOUR PHONE
Popovici, who wanted to contact the officer as soon as he realized the situation, found the solution by writing a message to the officer. Worried, Popovici first wrote a message in the notes section of his phone and waited for the match to end. Popovici, who wanted to be noticed by the officer Brian Hamilton, finally managed to get Hamilton's attention and stuck the screen of his phone to the glass that separates the court from the stands.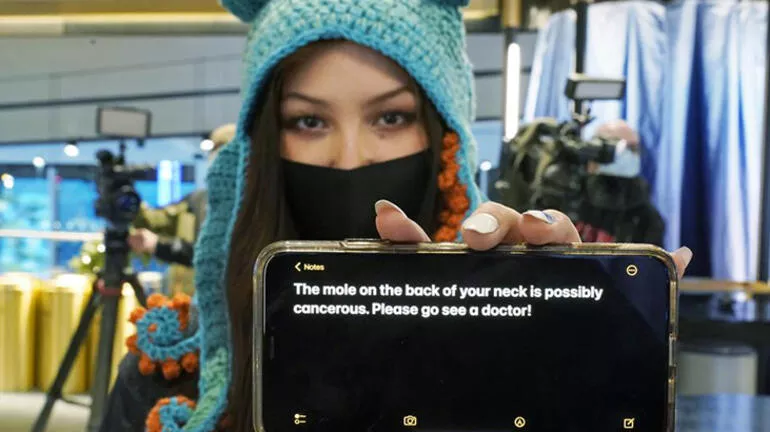 In Nadia Popovici's message, "The mole on your neck probably indicates cancer. Please see a doctor!" was writing. Thinking that he should do his best to convey the seriousness of the situation, the medical student then left the match, worried about whether it was wrong to tell someone he didn't know.
HE WOULD DIE IF HE DIDN'T REMEMBER!
Brain Hamilton, who read the message, thought that he should take this warning into account. The officer who took his breath at the doctor was shocked by what he heard. The doctor told Hamilton that he had a skin cancer called melanoma and was very lucky to have been diagnosed early. After the diagnosis, the officer who entered the operation quickly was treated. If he had been a little later, or had noticed a few years later, he would probably have died because his cancer had progressed.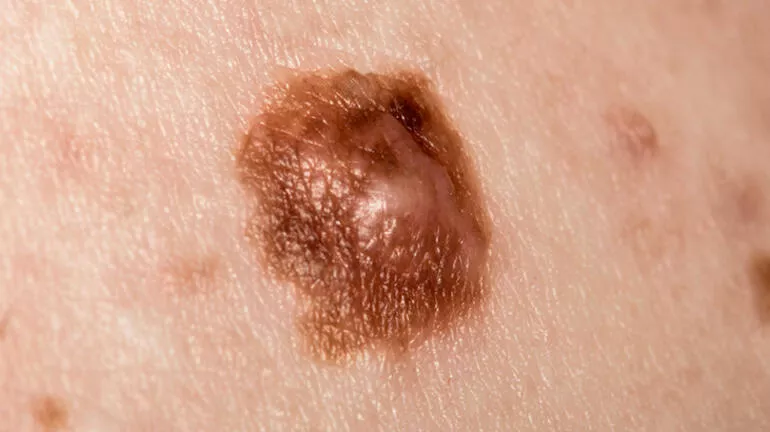 HE TAKES HERO'S SCHOOL EXPENSES
After this situation, Brain Hamilton wanted to reach the young woman who warned him and thank her for saving her life. However, Hamilton, who did not know how to find the woman whose name and who he did not know, published a message describing the situation from his social media accounts.
Brain Hamilton, who reached the young medical student Nadia Popovici in a very short time, invited her to a hockey game again and said that she wanted to talk to him. When the dates showed the match day, Brain Hamilton, who met with Nadia Popovici, thanked him very much and wanted to give him a small gift for saving his life. Hamilton, who took on the school expenses of medical student Nadia Popovici, thanked the young woman who saved her life in this way.
THERE ARE REASONS FOR BEING
Providing information on the subject, Dermatology Specialist Dr. Melda Özekinci continued her words as follows: Having a female gender is also the factors that cause the formation of moles."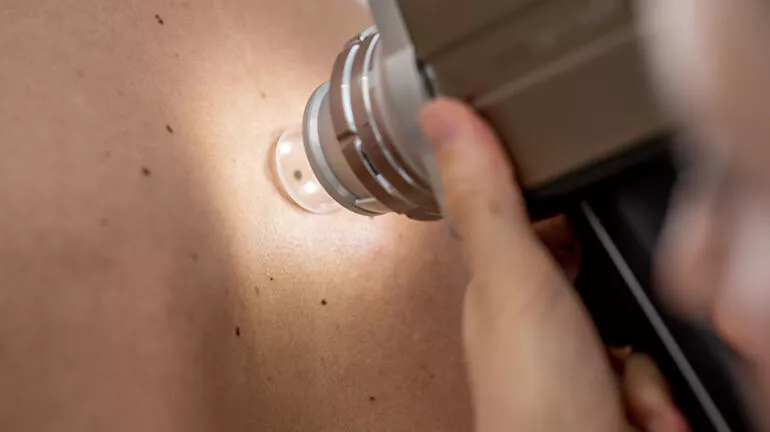 ATTENTION IF IT IS AFTER 35 YEARS OLD!
"It is natural to have moles on the body. At least one mole can be seen in everyone. However, some moles are dangerous," said Specialist. Dr. Melda Özekinci said that moles that appear after the age of 35 are not considered normal. Özekinci said, "Because moles gradually increase until the age of 30. After that, their appearance decreases."
Emphasizing that if pre-existing moles are getting larger and wider, their edges are irregular and appear asymmetrical, they contain color changes and at the same time, they are risky in terms of cancer, Dr. Melda Özekinci said, "It is also risky to have surface changes such as crusting, oozing, ulcer wounds, bleeding and inflammation on the mole. Again, feeling pain, itching and sensitivity on the mole also means danger. In such cases, a dermatologist should be consulted first," he warned.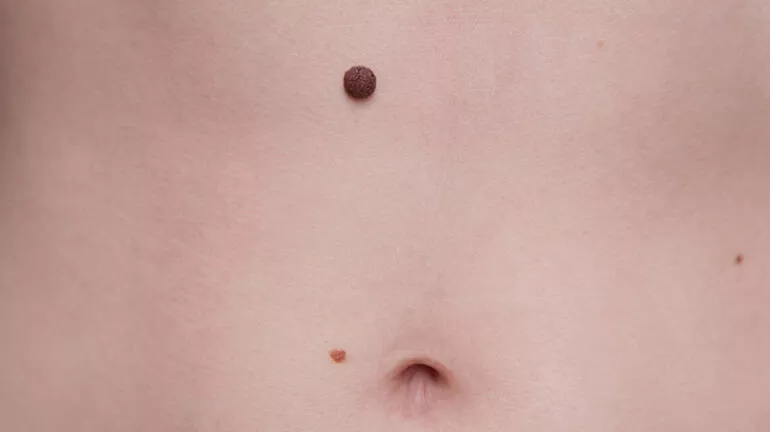 SHAPE IS HINT
So, is it possible for us to understand whether moles are dangerous or not, can we realize this ourselves? Dr. Melda Özekinci said that one should be careful when a new mole or spot is seen on the body. Stating that asymmetry is an important clue in terms of cancer risk, Özekinci said, "There is a risk if the edges of the mole are irregular, indented in places, or if the border cannot be followed well in some places. The color change also means that it is risky. Dermatology specialists evaluate whether moles are dangerous by looking at them clinically first. and then they make a decision by making a dermoscopic examination," he said.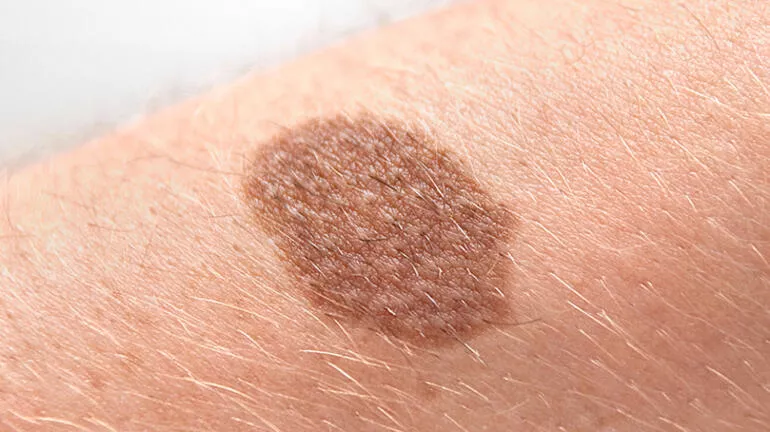 PLUGING MEAT MOLES CAUSES INFECTION
Some people can unconsciously tear off the formed moles. Stating that it is not the right thing to pull the flesh moles, Dr. Melda Özekinci said, "Putting moles is extremely dangerous. Infection may occur because it is not destroyed in a sterile environment. This infection can develop into more serious health problems over time.
Therefore, if you want to get rid of your moles aesthetically, it is the healthiest way to apply to a skin specialist," and underlined that this action is extremely wrong and can cause undesirable results.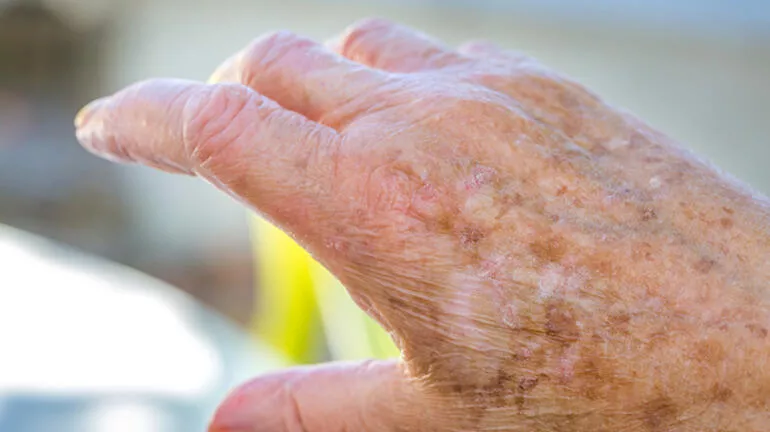 It is more common in women and fair-skinned people.
Some have too many moles, while others have very few moles. Who or which groups are more at risk for mole formation? Dr. Melda Özekinci said, "Having a genetic familial predisposition, frequent sunbathing or going to the solarium, sunburn or a chemical burn on the skin, and a decrease in the immune system affect the formation of moles." Özekinci also added that mole formation is more common in women and white-skinned people.
USE SUN PROTECTOR IS MANDATORY!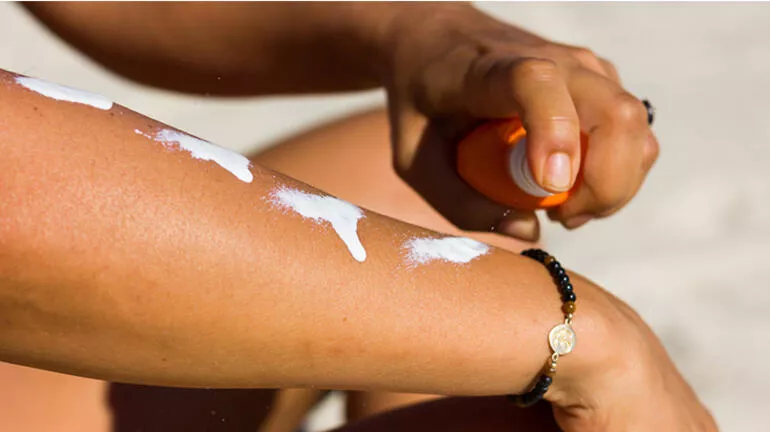 Listing the precautions to be taken to prevent mole formation, Özekinci said, "It is necessary not to go out in the sun, especially between 10 am and 4 pm in summer. A sunscreen cream recommended by a dermatologist should be used every day, regardless of summer or winter. Those with fair skin and their families with skin cancer. People with a history should definitely go through a routine self-check every year," he said.
Emphasizing that moles, especially in places such as the neck and waist region, can become risky at any time as a result of friction, and therefore should be removed. Dr. Melda Özekinci also said that moles on the hands, soles of the feet, inside the mouth and nails should also be examined. Stating that mole formation is very rare in these areas, Melda Özekinci concluded her words by saying, "The moles in these areas should be removed and examined in pathology."