British writer Will Hayward found the cure for his 10-year illness in the pandemic. The man, who had no way to try for the cause of the burning, redness and wounds that appeared on his face, was shocked when he learned the reason that led to all this with a single test.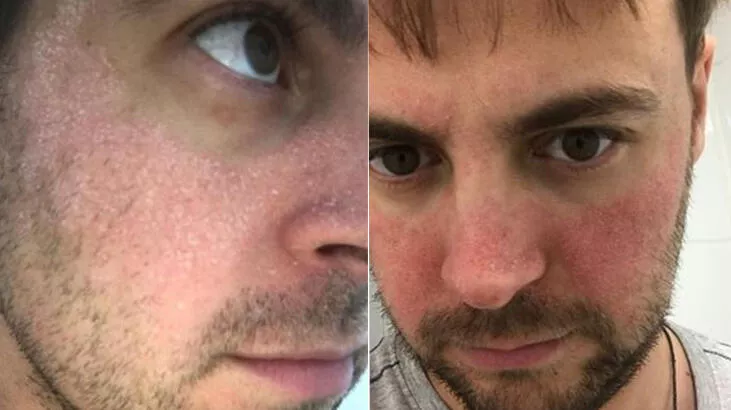 SEARCHED FOR THE REMEDY IN SUN CREAM
Will Hayward, who saw the big redness and scars on his face, thought that the reason for these might be sun rays, so he almost covered his face with sunscreen. However, he also stopped using milk and dairy products. Unfortunately, Will couldn't find a cure for his wounds. The wounds that increased over time and the burning sensation on his face also affected the writer's social life. He canceled most of his meetings because he felt bad, and refused most of the video calls.
Will went to a dermatologist while trying to find a solution to his health problem. He diagnosed dermatologist Will Hayward with 'rosacea', told him to give up caffeine by giving him some creams. Although some of the wounds decreased, after a while the burning sensation and wounds on his face flared up again. Hayward, who stopped caffeine and continued to use his creams, took extraordinary measures, but his skin got worse by the day the UK went into complete quarantine. But what happened next was incredible. Seeing that his skin had improved tremendously in the first days of the pandemic, Hayward said that his skin was better than it had been in years. Hayward, who says that his face is getting worse again after the quarantine ends and he returns to social life, says, "After returning to the office, I suddenly became the same as before."
SHOCKED AFTER THE ALLERGY TEST
With the burns and scars on his face reviving, Hayward decided to go to another dermatologist. This time he was also given an allergy test. The test revealed that he was allergic to two chemicals. Hayward, who started to research the chemical that he was allergic to, was shocked by what he saw because the list of products he was allergic to was quite extensive.
The list included cosmetic items such as soaps, shower gels, shampoos and sunscreens, as well as many products that are frequently used in daily life. Will Hayward has removed all products from his home that could cause allergies. At first, everything was fine at home, but when he went to the office, his face was still the same. One day he wanted to examine the contents of the spray in the men's restroom and found that he was also allergic to that spray. Hayward, whose face improved at home but his wounds flared again when he went to work, finally solved the whole problem.
Will Hayward's journey was a very difficult journey, and after all the remedies he sought, he found the solution to his illness on his own. Saying that he is still in treatment, Hayward said that he will soon stop taking antibiotics and the cream he uses.
The seborrheic dermatitis seen in Will Hayward, known as eczema among the people, is a skin disease similar to it in the world. Dermatology Specialist Dr. Melda Özekinci informed that seborrheic dermatitis is a skin disease with redness, scaling and itching in some parts of the body such as hair, skin, face, chest, armpits and back. Dr. Melda Özekinci added that the disease is common in children, adolescents and adult age groups, and that the incidence of the disease in Turkey is between 1 percent and 3 percent.
SHOTS THE MOST MEN
So, is seborrheic dermatitis triggered by environmental factors or is it genetic? Although the cause of seborrheic dermatitis is not known exactly, it has been proven that there are certain risk factors for the emergence of the disease. It is known that the disease is seen at a higher rate especially in men and in fair-skinned, oily skin, and there may be a genetic predisposition. Dr. Melda Özekinci continued her words as follows:
"The disease progresses worse in dry, windy and cold weather. As a result of air pollution, clogged pores on our skin and accordingly acne, inflammation and susceptibility to infection occur. Chronic inflammation is present in the pathology of seborrheic dermatitis. Therefore, it is very important to clean our skin. We face it twice a day. "We need to wash it with warm water. Dirty indoor environments that increase chronic inflammation, that is, infection, should be avoided."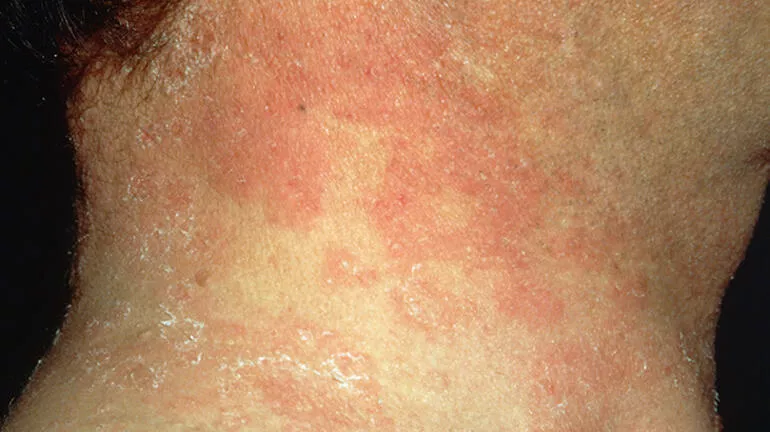 CONSUME VITAMIN FOODS
It is stated that foods with high antioxidants and vitamins reduce seborrheic dermatitis to a certain extent. When meat, potatoes and alcohol, known as the Western diet, are consumed together, the disease can become very severe. Especially fatty foods should be avoided as much as possible. Dr. Melda Özekinci said that due to the high amount of vitamin A in green leafy vegetables, it reduces the formation of seborrheic dermatitis, and that this disease can be cured thanks to the high amount of vitamin C in citrus fruits. Özekinci also underlined that 'psoralen' in the content of citrus fruits will make the skin more sensitive to ultraviolet rays and help to heal dermatitis.
THE CEILING HAS BEEN CREATED IN THE PANDEMIC
Will Hayward stated that his face, which was not exposed to polluted weather conditions and a mask during his stay at home during the pandemic, was gradually getting better. So how has the pandemic affected seborrheic dermatitis? Dr. Melda Özekinci stated that the use of masks had a negative effect and ended her words as follows:
"As a result of the researches, we can say that the disease has increased with the pandemic. After the use of masks, the complaints of itching in sensitive skin, allergic bodies with atopy and people with dermatitis increased by 20 percent compared to the general population. As a result of itching, seborrheic dermatitis appeared with 30 percent more scratches on the face. exacerbation of skin conditions such as